Profession Party Catering Company in Dubai
Parties are all about enjoying with your guests, relishing on variety of delicious food and an amazing atmosphere where you and your friends can truly have a great time. The duration of parties are usually quite long and that mean non-stop food service. In most cases, the key take-away from any party is 'How was the food' and more often than not, this is what will create the first impression of your party. Hiring a party caterer is very beneficial which can help you have a stress-free event with a professional selection of culinary delights and arrangements. Here are some of the key benefits of hiring party catering services in Dubai:
Themed and Professional setups
One of the biggest advantages of hiring a party caterer for your event is that you would have a professional set up of your menu, a variety of options which you feel would suit the nature of your party theme and you can count on the caterers to make sure all the minor details are in place. At Taste Studio, you decide your party theme and lay out the expectations and get ready to be amazed and delighted with the outcome of the presentation, selection of food and flavours.
Service staff
Food is a major part of a party event however inadequate service can really bring down your guests satisfaction levels. With professional party catering services in Dubai, you can stay rest assured that your guests will have experienced service staff to cater to all your party needs. Taste Studio offers trained service staff for your party catering package to ensure that all your guests can comfortably enjoy their food with no unexpected issues.
Based on the reviews and ratings shared by the customers online, you can select the best catering company for your event. Besides, Dubai can be the best place to be for business events with great infrastructure, accessibility and modern venues. Therefore, there are plenty of amazing options to choose from the best catering companies in Dubai.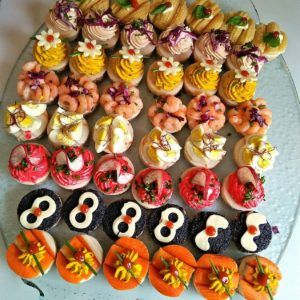 Food Quality
When preparing in-house food for a party, the host can face many difficulties in catering to all the guests needs and the maintaining the hygiene during food preparations. With a party caterer like Taste Studio, you can be assured that alldietary restrictions will be taken in consideration, hygiene in food preparation will be of top-most priority and your food menu will be delivered and beautifully set up, in time for your event.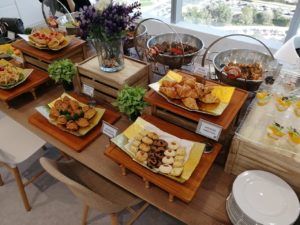 Customized Menus
Why worry about flavours that work and ingredients that go well together when you can have a party caterer with years of experience to show you how it's done? At Taste Studio, we have a wide range of intercontinental cuisines and years of experience to make sure your guests will leave with a smile on their face and palette that is satisfied.
Hassle-Free Event
Enjoy your party without having to go through the hassle of food, arrangements and other possible issues. Leave all the planning to Taste Studio and get dressed and ready to have a blast at your party! By hiring party catering services in Dubai, you can treat your guests with to delectable food, great decor and excellent service. Step up your party game and trust Taste Studio to bring your dream party into a reality.
December 6, 2019

|

Categories:

Blog